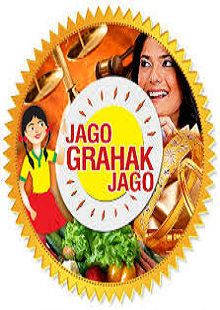 Department of Legal Metrology, J&K
The department of Legal Metrology (erstwhile Weights & Measures Department) came into inception in the erstwhile State in the year 1961 to adopt metric system in trade and commerce as per the metric policy adopted at the national level. The nomenclature of the department had been changed from Weights & Measures to Legal Metrology in 2005. Earlier it was under the administrative control of Revenue department. In the year 2003, the department was brought under the control of Ministry of Consumer Affairs and Public Distribution which is renamed as Food, Civil Supplies & Consumer Affairs Department in 2016.

Organisation Structure

The Commissioner/Secretary, Department of FCS & CA is the Administrative Head of this Department. The Controller is head of the Department with Joint Controller, Deputy Controllers, Assistant Controllers, Inspectors Legal Metrology and Manual Assistants are support staff . The Officers/Officials discharge the duties under the Supervision of the Controller, Legal Metrology Department.

Objective and Working

The department of Legal Metrology is working for the cause of consumer. It is a frontline consumer organization in regulating market by conducting extensive market-checking to prevent unfair trade practices relating to weights and measures/Packaged commodities/Liquefied Petroleum Gas etc.
The department is regulating the use of correct weighing and measuring instruments in production, trade and commerce to ensure that exact weight, measure and number of any commodity is delivered to any customer as contracted for or paid for by him.


We also safeguards consumer's interest by ensuring mandatory declarations on packaged commodities. Packaged commodities are regularly inspected to see whether the mandatory declarations such as complete name and address of the manufacturer/packer/ importer, month and year of packing/import, common or generic name of the commodity, net contents and the sale price of the package (Maximum Retail Price, incl. of all taxes), Customer Care Number with name, address, Telephone No. of the person/office which can be contacted in case of consumer complaints and size, if applicable are printed on the such packages and declaration printed on them confirm to the contents of the package and also confirms the manner as may prescribed.

The Department also undertakes verification of auto-rickshaws/taxi fare meters; tank Lorries, and petrol dispensing units. It also conducts regular checking of fare meters of auto rickshaw/taxies on road in coordination with J&K Traffic Police.
The Department carries out regular/surprise inspections in markets, fair price shops, kerosene oil depots, petrol pumps, gas agencies etc. to check whether measuring and weighing units bear valid verification stamp and deliver correct weight, measure or volume of commodities to consumers. Inspections are also conducted on receipt of complaint from any source either in writing or telephonically. We duly maintain the privacy and secrecy of the complainant. Action for short measurement, use of defective and non-standard weights and measures is taken as per provision of relevant Act and Rules.

LPG retail-outlets are regularly being checked to prevent diversion of domestic cylinders to any commercial establishment. Home delivery to consumers in different localities is ensured.
The department, from time to time, hold seminars/workshops in schools/colleges and in public places to educate students/common people about their rights as consumer. Special programmes are organized to sensitize trading community on regulation and latest guidelines which need to be adhered. Printed material is distributed to general public to disseminate consumer information.
The following services are being offered to the citizens of Jammu & Kashmir State by the Union Territory Legal Metrology Department:-
1.

Stamping and Verification of Weights, Measures, Weighing and Measuring instruments used by the commercial establishments.

2.

Verification & Stamping of Autos / taxi fare meters.

3.

Verification & Stamping of Weigh bridges.

4.

Calibration / verification of Tank Lorries / flow meters used in transportation of petroleum products.

5.

Stamping / sealing of dispensing units of Petrol pumps.

6.

Checking of net contents of LPG at bottling plant or retail outlets.

7.

Issue of licences for Manufacturing, Repairing and dealing with Weights, Measures, Weighing and Measuring instruments being used in commercial establishments.

8.

Registration of Packers, Manufacturers and Importers of packaged commodities.

9.

Checking, inspections and prosecutions of the commercial establishments found violating the provisions of Weights & Measures Laws.

10.

Checking of packaged commodities being offered for sale by the commercial establishments regarding their net contents in r/o weights, measures, volume or number and regarding the mandatory declarations to be made on the packaged commodities like :

a. Name and complete address of the Manufacturer, Packer and / or importer of the packaged commodities.

b. Net contents in terms of weight, volume or number.

c. Date of manufacture/packing/import of the commodity (month and year).

d. Maximum Retail Price (inclusive of all taxes).

e. Generic name of the commodity.

f. Customer Care Number with name, address, Telephone No. of the person/office which can be contacted in case of consumer complaints.

g. Size, if applicable

11

Checking of commercial establishments regarding the overcharging above the MRP in respect of the sale of packaged commodities